Instructor/Founder: Jenny Alphin, TRS, CEGE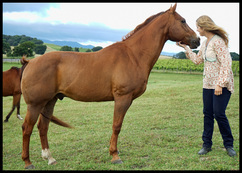 Jenny started horsemanship classes and riding at the age of 8 and now has over 30 years of Industry specific experience. She studied with Pat Bettes in Powhatan, Virginia for over 10 yrs, learning about horse care, barn care and riding English Hunt Seat. She won many awards for horsemanship and was well known on the show circuits, bringing home grand champion trophies each time. She also dedicated her summers to teaching riding and horsemanship to children at Camp Friendship riding program. She received her bachelors degree in Therapeutic Recreation from Radford Universtity (TRS). She successfully led a team as The Director of Therapeutic Recreation for over eight years. During her career she has won many awards for community service and programming excellence. Once she made the move out west she turned her passion for horses and recreational therapy into a reality. She has earned her Certification as an Equine Guided Educator with Skyhorse Ranch (CEGE). She cared for several horses from Arabians to Fresians and gave her time to Giant Steps Therapeutic Riding program. She also volunteered with several horse rescue programs, most recently SAFER Horse Rescue. A belief in Natural Horsemanship has taken her and her rescue horses to amazing places of love and respect. With a degree in Therapeutic Recreation, Certification as an Equine Guided Educator, strong background in horsemanship and passion for horse rescue have come together with this dynamic program.

To View and Book Classes with Jenny please click on her picture.
---
---
Hannah Waen : Marketing and Community Outreach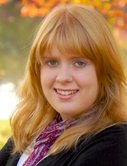 Growing up in the San Francisco East Bay, Hannah's earliest memories of being around horses started as a toddler tagging along to riding lessons with her older brother as she watched in wonder, then transiting to riding the occasional pony in Tilden Park, and eventually graduating to horseback riding and vaulting camp in the summers. In fourth grade, came the real commitment with weekly English Hunt Seat Equitation lessons learning to maneuver over cross rails. ...At the age of 12 Hannah spend several afternoons after school volunteering at Xenophon Therapeutic Riding Center in Orinda, CA. She also helped staff summer camps for the program's youth. Not much older than many of the participants, Hannah enjoyed sharing her knowledge and passion hands-on. Then came the special day when Hannah was given her first horse, an appendix quarter horse, known around the barn as Red. Early on in their relationship, a six-month layup, restricted Red to stall rest without exercise. During this time the two bonded and learned how to communicate with each other on the ground. Natural Horsemanship training kept Red safe enough to handle without sedatives even to the very end of his recovery. Red taught Hannah dedication, responsibility, and how to communicate, along with a good dose of hard-work and sacrifice finding odd jobs around the barn. Once healed, the two trained and competed at local schooling shows in Hunt Seat. Once at Mount Holyoke College in Massachusetts, Hannah continued to train in Jumping and Dressage, as well as competed as a Western Pleasure rider on the college's Intercollegiate Horse Show Association riding team. After graduating with a Bachelor of Arts in Architecture and returning home to California, Hannah worked for several years at a holistic health store for pets, developing expertise in natural treatment alternatives for animals and humans. She has since gone on, to provide professional marketing services within the architecture and engineering industry at a several local firms. Hannah is deeply enthusiastic about the opportunity to craft marketing strategies and be an ambassador for to the Hoof Beats community. She is also looking to further her education and become a trainer at Hoof Beats Stables.
---
---
Volunteer Trainer and Ranch Staff: Phyllis Tajii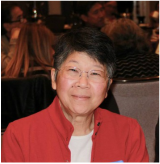 Phyllis has been riding and working with Hoofbeats for several years. She is currently sponsoring Wizard, The Little Red Pony, and enjoys spending time with him under saddle and on the ground. She maintains the farm and horses health on the weekends and anytime an extra hand is needed. Phyllis trains new volunteers on the ins and outs of running the ranch and about the horses on the ranch. Her passion for horses and acute awareness of their needs has been a true asset to Hoofbeats. I am honored to have her as a part of our team!
---
---
Independent Consultant: Giorgia Ghizzoni
Founder: The Creative Way Around http://thecreativewayaround.com/

MISSION

California-based and global in scope, The Creative Way Aroundis a platform for high performing classical musicians to identify, explore and overcomethe challenges that are keeping them from feeling whole, through facilitated interaction with horses..

Giorgia's thirst for excellence, inspiration and self-development has lead her to living in over 5 countries, digging deep within worlds which have at a first glance nothing to do with each other. What she learned from classical music, business, horses,

ALP

and life all comes together in her work as an Artist Developer. She is committed to supporting performing artists in shining of their brightest light, and to letting horses show them the way.

---